New Pound Coin Available 28th March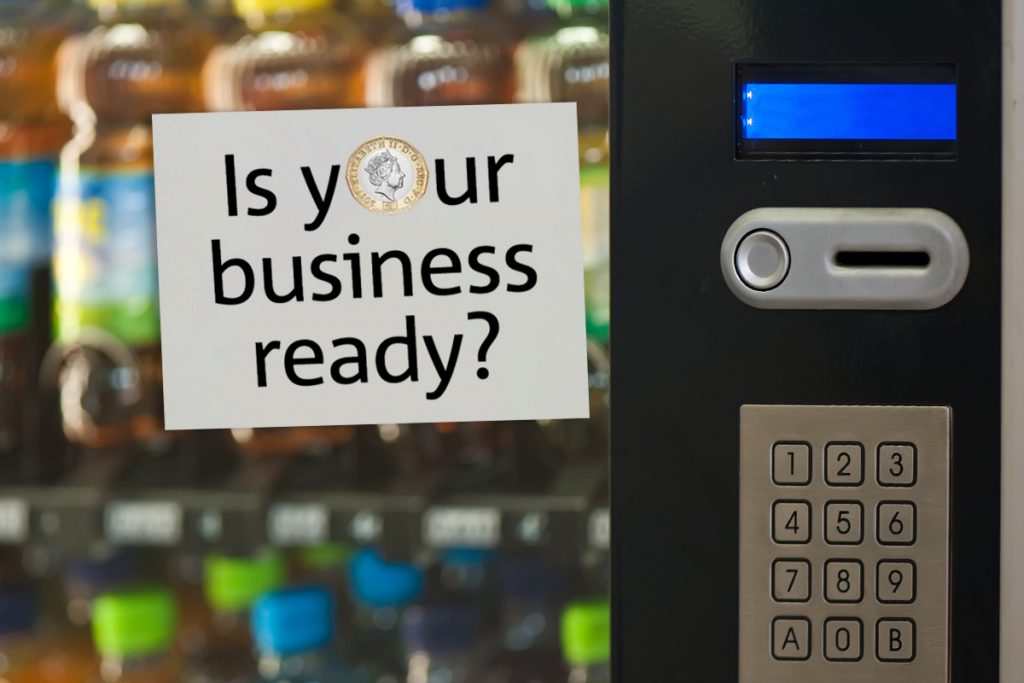 New Pound Coin
What are the key dates ?
28 March – The new £1 coin is introduced into circulation.
28 March to 15 October – The co-circulation period where both coins will be in circulation. We will be encouraging the public to spend their round £1 coins or to deposit them at their banks.
15 October – At midnight, the old round pound will no longer be legal tender. The old round £1 coins can be exchanged at customers banks and Post Offices.
Why is the £1 coin being replaced?
The current £1 coin is being replaced for the first time in over thirty years because of its vulnerability to sophisticated counterfeiters.
We are introducing a new, highly secure coin on 28 March 2017 to reduce the costs of counterfeits to businesses and the taxpayer.
Facts and stats
1 in 30 £1 coins in circulation are counterfeit
45 million counterfeit £1 coins are currently in circulation
2 million counterfeits are removed from circulation every year
Some of the round £1 coins returned by the public will be melted down and reused to make the new £1 coin.
The Royal Mint will make over 1.5 billion of the new £1 coins.
The Royal Mint has produced over 2.2 billion round pound coins since 1983 – that's the same weight as nearly 6,000 elephants.
25 different designs have appeared on the current pound coin from dragons to trees.
If you put all the new £1 coins side by side, there would be enough to go from the UK to New Zealand and back.
Each days production of new £1 coins would be taller than Mount Everest if they were stacked on top of each other.
The Royal Mint began production of the new £1 coin in 2016 so you will find new £1 coins with both the 2016 and 2017 date.