About Apple Vending
The Apple Vending Team and More.
Founded in 2007, Apple vending has grown to become the North of England's premier vending company.
Apple offers a total vending and catering service; it provides a level of service that is unparalleled in the vending and catering industry.
We offer tailored solutions to your specific requirements. Every style of service can be catered for, from a single beverage machine to a full traditional kitchen, where food is prepared and served in the time-honoured way. Every service is customised, and we fully understand the need to provide the solution that delivers to quality "high street" services through out the working day.
Apple Vending is a member of the refresh u group. In a dynamic industry we at the RefreshUGroup are constantly on the look out for new & innovative ideas to keep you, and us at the forefront of the industry. Each regional office performs as a Head Office, where our staff understands and responds to local tastes and needs with an urgency, which, other national vending machine suppliers struggle to match. The RefreshU group is the British association of professional vending companies.
Meet the Apple Vending Staff:_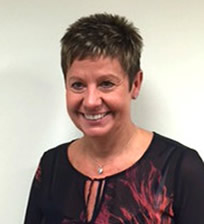 Diane Hunter – Director (operations & sales)
Diane actively oversees the running of Apple Vending on a day to day basis. With her solid grounding in the vending industry and one of the founders of the company, Diane is the public face of Apple Vending.
Jeff Spencer – Director (Finance & Procurement)
Founder member and experienced financial manager, Jeff oversees the purchasing and financial running of Apple Vending on a day to day basis.
Ann-Marie Fox – Area Manager
Ann-Marie has been with Apple Vending from the beginning, as an experienced vending operator/supervisor, Anne-Marie is now responsible for our growing team of vending machine service operators on a daily basis, setting and maintaining hygiene/ work standards and training.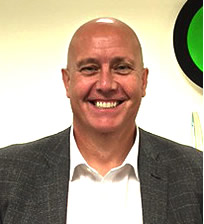 Rod Heap – Sales Manager
Rod joined the company in 2009. He already had several years of experience in the vending industry and spends much of his time meeting with clients sharing his technical knowledge and expertise.
Simon Trott – Maintenance Manager
Simon joined us in 2010 as head of maintenance and has responsibility over the technical team, installation and repairs of machinery and parts.