Macmillan Coffee Morning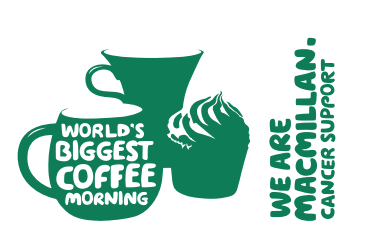 Macmillan Coffee Morning.
Apple Vending will be "open house" from  9.00 to 14.00 on Tuesday 18th October hosting our own Macmillan Coffee Morning. Guests and donations of cakes welcome!
All proceeds to Macmillan cancer support, of course!
So why not pop in for a smashing freshly brewed cup of coffee and slice of cake or a bun.
Donating to Coffee Morning is so simple you can do it from your phone.
Just text CUPCAKE to 70550 (one text=£5). Texts cost £5 plus network charge.
Check out how much has been raised so far here
Macmillan will receive 100% of your donation. Obtain bill payer's permission.